WELCOME TO
Sell What You Know
Learn how you can set up and grow a successful online coaching business.
What People Say About SWYK
£35000 In First 3 Months!
"Name Your Price" - No Ads!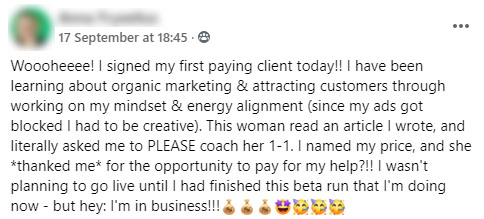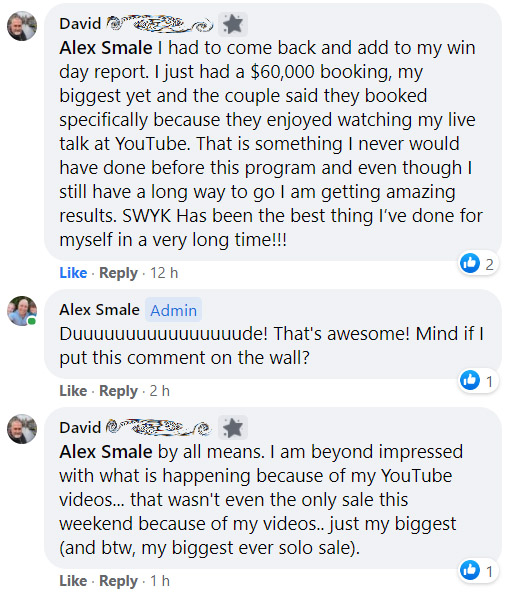 Quit Their Job Thanks To SWYK!

First 2 High-Ticket Clients!
International Award Plus 6 Clients!
£25k In 2 Weeks With No Ads
£15000 Per Month In 5 Months!
First High-Ticket Client!
£1500 Per Day After 2 Weeks!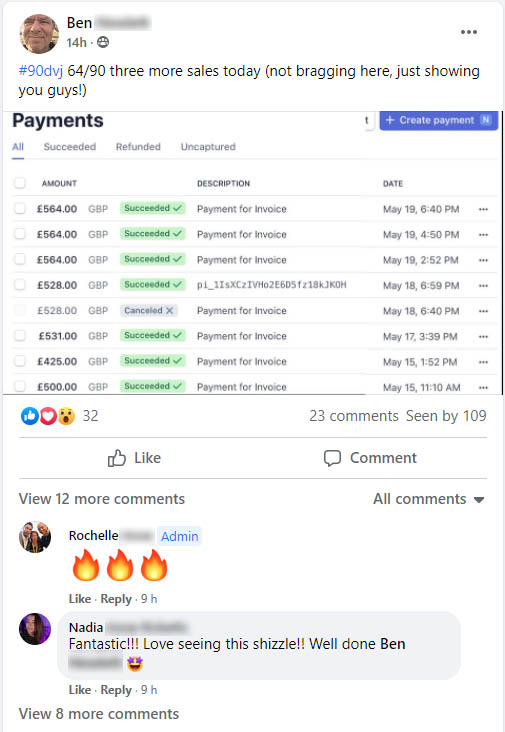 "SWYK Has Changed My Life Deeply"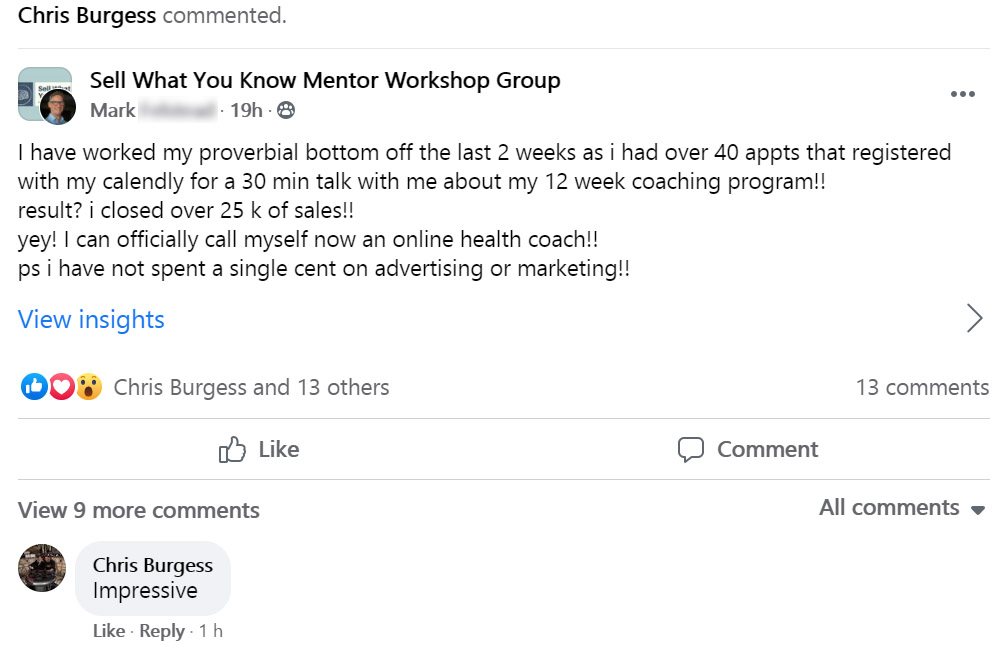 $21k In 3 Weeks From Challenge
What People Say About SWYK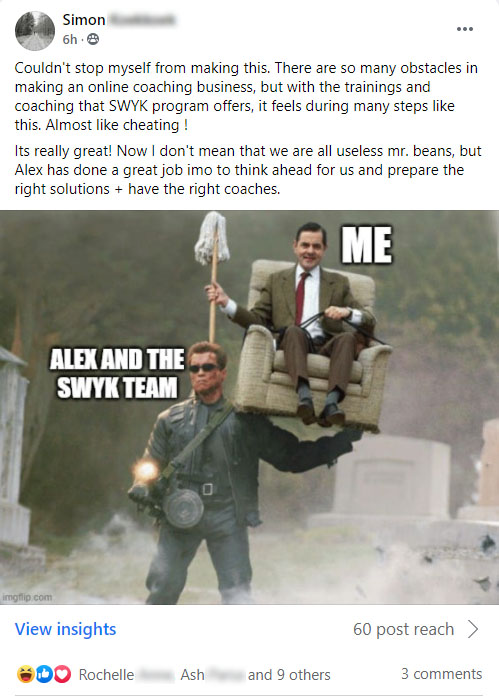 Please Beware Catfishing Review Sites and 'Scam Checks'
It saddens me that I even need to have this section on our website. But unfortunately, we do.
In recent months we have noticed several fake 'reviews' and 'scam checks' appear about Sell What You Know on catfishing websites.
This is where an unscrupulous individual will create a website with a 'review' about a popular business in order to direct traffic to their own website and product or service.
Thankfully, they are easy to spot.
For some reason, a few people (with little or no integrity) think it's ok to create non-genuine, negative 'reviews' or 'scam checks' about a reputable business. Or they like to give an unfounded opinion about the likelihood of success in order to direct unaware people, who are nervous about making the wrong decision, towards their own product or service.
In other words, they create a page that will come up in a search on Google if someone is researching a legitimate business such as "SellWhatYouKnow.co Is It A Scam?". This will naturally entice anyone doing their research to click.
And then on that page, they will then write an unfounded review without having been a client, and imply that said business gives little or no chance of success. And then they will suggest their own product or service instead for that person to buy.
Frankly, I think this is an absolutely appalling marketing tactic. The lowest of the low.
Especially as these individuals prey on small, non-technology orientated businesses such as towing companies, local stores etc. and 'steal' their normal Google website traffic from them, and then sell the leads they would have got from it at a premium price. Putting those small businesses in jeopary of closing.
So if you see a 'review' or 'scam check' about SWYK that leads to a 'don't do that, do this instead' or 'here's an alternative' message or promotion at the end. Or you see a 'scam check' website peppered with banner ads and other promotions. You can be fairly sure that information is not genuine, and hopefully, it's easy to see why.
Unfortunately a lot of people get caught out by these sites trying to sell their own products or earn commissions; you can read more on this and how to spot/avoid such tactics here.
Those people have never been, nor will ever be clients of ours. They have no concept of our program, how we help people, or the results we help people to achieve.
And we strongly advise against investing in anything they have to offer, or following their practices. These really are not good people to learn from.
These people have never been clients of ours, and are trying to fool you into using their products instead of ours for their own profits. Do not trust these people.
So if you are seriously considering working with us. That's awesome! By all means, do your due diligence. We really want you to come into this feeling safe and confident. As that is the best way to have a working relationship with you.
But please only refer to legitimate, reputable review sites when making your decision.
TrustPilot is probably a good place to start with that, as they verify their reviews with proof of purchase.
So you can be sure that every review on our TrustPilot page is from a genuine person who we have actually worked with.
Also, hopefully it's obvious to see by the raw, unedited nature, that the testimonials above are all genuine.
Yes, we have blurred out the surnames. That's not because we have anything to hide. It's simply because this is the internet. We care a LOT about our clients and we don't want them to be hassled by the thousands of people who encounter our business every day.
I hope you understand.
Thank you.
Alex