WELCOME TO
Sell What You Know™
WELCOME TO
Sell What You Know™
Why book a call?
If you haven't yet checked out our free training on how to setup and scale a successful online coaching business, please do that > here <.
In that training, we walk you through the structure of a great coaching offer.
Everyone is different. So how can that be applied to you?
That's exactly what we'll help you to understand on a free 1 to 1 Discovery Strategy Session with a Sell What You Know™ expert.
We'll take a relaxed look at where you're at now, where you want to get to, what the gaps might be, what the areas to focus on might be. And then what the next steps for you should be to get things going in the direction you want them to go in.
You'll walk away with an actionable blueprint, personalised to you, for how you can become a successful online coach.
To book in your free call. Simply click the button below and follow the instructions that follow.
We look forward to speaking with you soon.
What People Say About SWYK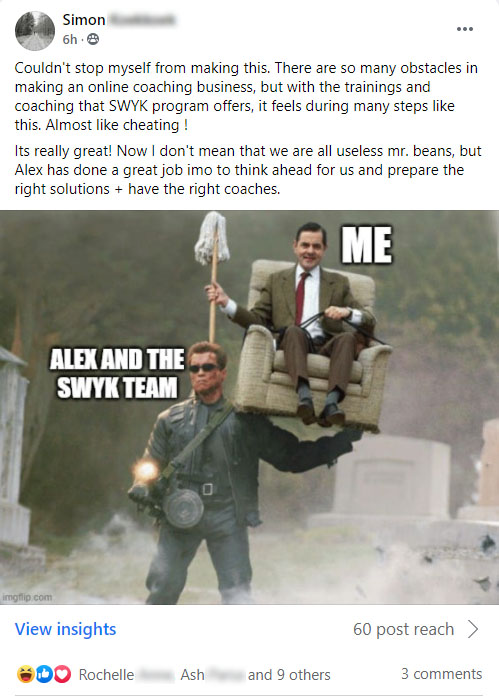 Please Beware Catfishing Review Sites and 'Scam Checks'
It saddens me that I even need to have this section on our website. But unfortunately, we do.
In recent months we have noticed several fake 'reviews' and 'scam checks' appear about Sell What You Know on catfishing websites.
This is where an unscrupulous individual will create a website with a 'review' about a popular business in order to direct traffic to their own website and product or service.
Thankfully, they are easy to spot.
For some reason, a few people (with little or no integrity) think it's ok to create non-genuine, negative 'reviews' or 'scam checks' about a reputable business. Or they like to give an unfounded opinion about the likelihood of success in order to direct unaware people, who are nervous about making the wrong decision, towards their own product or service.
In other words, they create a page that will come up in a search on Google if someone is researching a legitimate business such as "SellWhatYouKnow.co Is It A Scam?". This will naturally entice anyone doing their research to click.
And then on that page, they will then write an unfounded review without having been a client, and imply that said business gives little or no chance of success. And then they will suggest their own product or service instead for that person to buy.
Frankly, I think this is an absolutely appalling marketing tactic. The lowest of the low.
Especially as these individuals prey on small, non-technology orientated businesses such as towing companies, local stores etc. and 'steal' their normal Google website traffic from them, and then sell the leads they would have got from it at a premium price. Putting those small businesses in jeopary of closing.
So if you see a 'review' or 'scam check' about SWYK that leads to a 'don't do that, do this instead' or 'here's an alternative' message or promotion at the end. Or you see a 'scam check' website peppered with banner ads and other promotions. You can be fairly sure that information is not genuine, and hopefully, it's easy to see why.
Unfortunately a lot of people get caught out by these sites trying to sell their own products or earn commissions; you can read more on this and how to spot/avoid such tactics here.
Those people have never been, nor will ever be clients of ours. They have no concept of our program, how we help people, or the results we help people to achieve.
And we strongly advise against investing in anything they have to offer, or following their practices. These really are not good people to learn from.
These people have never been clients of ours, and are trying to fool you into using their products instead of ours for their own profits. Do not trust these people.
So if you are seriously considering working with us. That's awesome! By all means, do your due diligence. We really want you to come into this feeling safe and confident. As that is the best way to have a working relationship with you.
But please only refer to legitimate, reputable review sites when making your decision.
TrustPilot is probably a good place to start with that, as they verify their reviews with proof of purchase.
So you can be sure that every review on our TrustPilot page is from a genuine person who we have actually worked with.
Also, hopefully it's obvious to see by the raw, unedited nature, that the testimonials above are all genuine.
Yes, we have blurred out the surnames. That's not because we have anything to hide. It's simply because this is the internet. We care a LOT about our clients and we don't want them to be hassled by the thousands of people who encounter our business every day.
I hope you understand.
Thank you.
Alex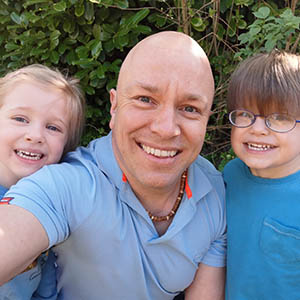 ​Alex Smale has been a coach and digital marketer for over 15 years. He has coached and mentored thousands of students all over the world on how to be more successful online.
He has always been a technical expert, programming his first computer game aged just 4. He began digital marketing at the dawn of the social media age working in a variety of sectors including leisure, ecommerce, affiliate marketing and photography.
Alex now dedicates all of his time to the clients and team at Sell What You Know™ helping them to have a positive impact on the world by helping people to overcome the problems and challenges they have, with the knowledge and experience you have.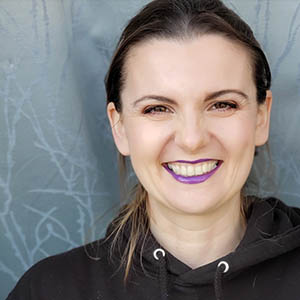 After over a decade spent writing academic papers, Viara broke free of the ivory tower and became an entrepreneur (first photographer, then copywriter and business coach).
Coaching other entrepreneurs on how to launch and scale successfully is her passion.
BEWARE: She WILL ask you about your avatar. Viara lives on a hobby farm with her husband and three kids, plus a menagerie of animals.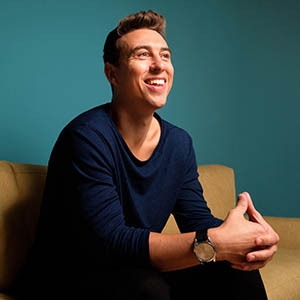 ​Ali Temple is a qualified and accredited coach specialising in mindset and peak performance. He is also a published co-author of the business handbook, How to Win & Keep Clients.
He coaches clients all over the world as well as runs an online membership focussed on happy healthy living.
He helps online coaches to master the very best coaching skills so that they can go on to get great results for their clients consistently.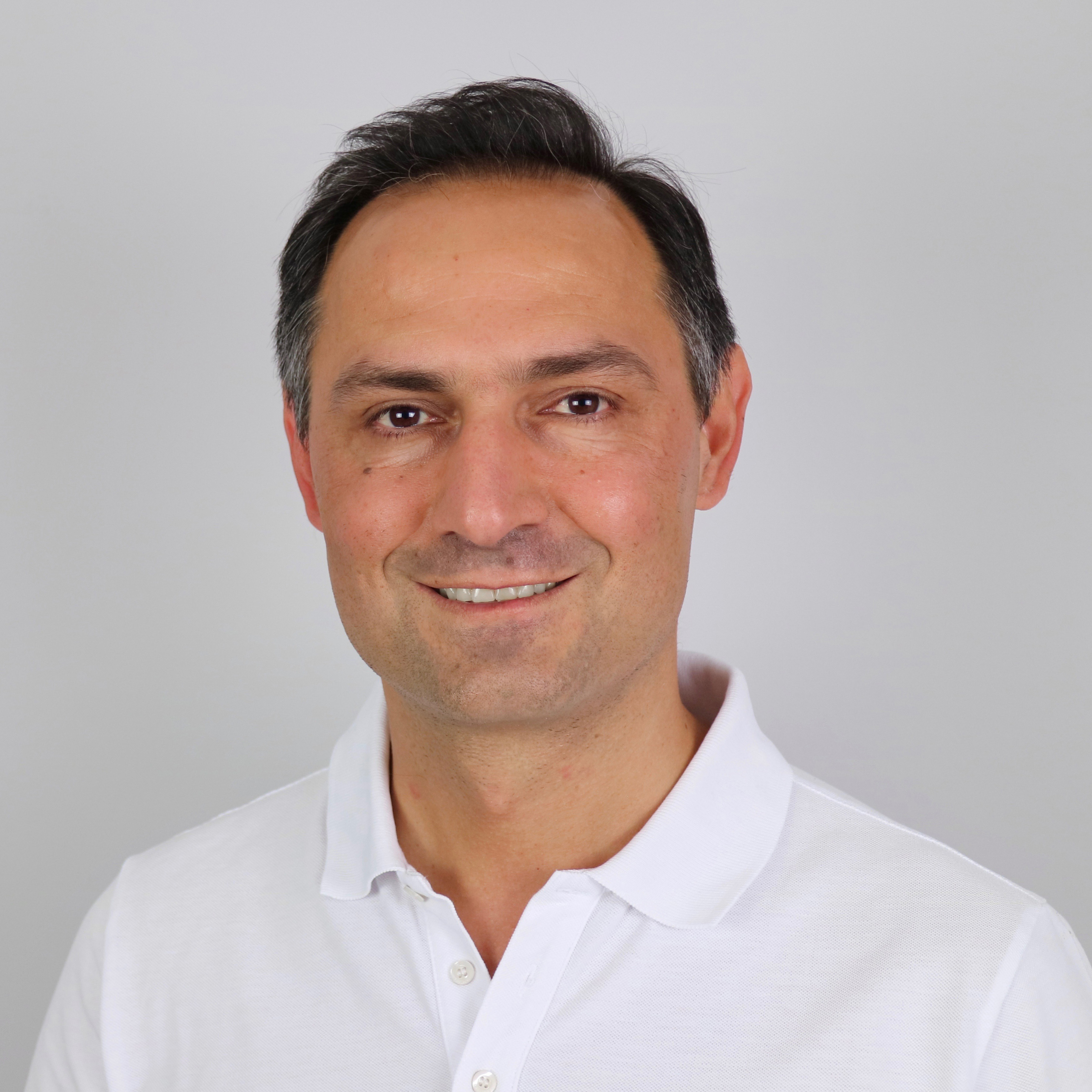 Ash has been working online for the past 20 years, all the way from corporate and digital agency jobs to pursuing the entrepreneurial journey and setting up multiple online businesses.
For the past 3 years Ash has been focused on mastering the art of authentic sales and influence. In addition to working as a client advisor for Sell What You Know™, Ash also runs his own coaching program. In his free time, Ash is a nature and outdoor fan and does things like running, hiking and skiing.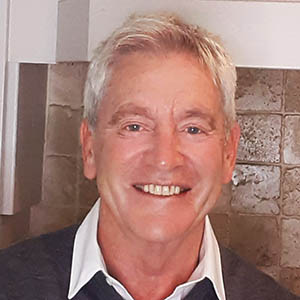 Versatile presenter, actor and voiceover artist Alistair has turned his talents to practically every area of the entertainment business. He is in demand for television, acting, radio, commercial and corporate presenting.
Alistair uses his vast experience to coach and mentor individuals in the art of presenting. Helping them to be more engaging on camera, produce better ads and course materials and to be more outwardly confident.
Known internationally as 'The Instagram Queen', Holly is an Instagram expert at the top of her game.
Holly will help you to rapidly grow an authentic and engaged Instagram audience the right way, without bots or black-hat strategies.
And then, how to turn this awesome organic audience into happy, paying clients.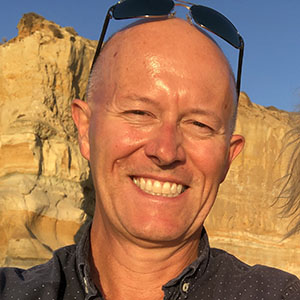 Greg has been a full-time digital marketer, working entirely online since 2010. During that time, he's coached 1000's of students worldwide, helping them build successful online businesses. He has extensive knowledge of digital marketing and online advertising and has used that experience to create several profitable digital enterprises.
As a former software developer for a large financial corporation, he's a technical expert in all aspects of digital marketing.
He is the co-author of "Living A Laptop Lifestyle" with his wife Fiona, and when they're not travelling the world together, they live in the sunny Algarve in Portugal.
Fiona has solid professional ethics practising as a Chartered Accountant for 25 years. She's translated those skills into building several successful digital businesses with her husband to escape the corporate rat race, control their destinies, and experience the freedoms of most people's dreams. Having built profitable online businesses from scratch, she understands the mental aptitude necessary for success and engenders this in people wanting to switch from employee to entrepreneur.
Believing numbers were her strength and not words, she battled her demons to write their best-selling, triple-award winning book, "Living A Laptop Lifestyle". This lesson provided her with unwavering insight into how limiting beliefs hold people pointlessly stuck.
When not globetrotting the world, they reside in the Algarve, Portugal, where life is an endless holiday.
Jay Williams is an accredited Mindset & Transformation Coach, speaker and trainer who specialises in working with Business owners to overcome the mental blockages and limitations that hold them back.
He runs online coaching programs for individuals from all over the world designed to help the create the level of impact, income and freedom they want!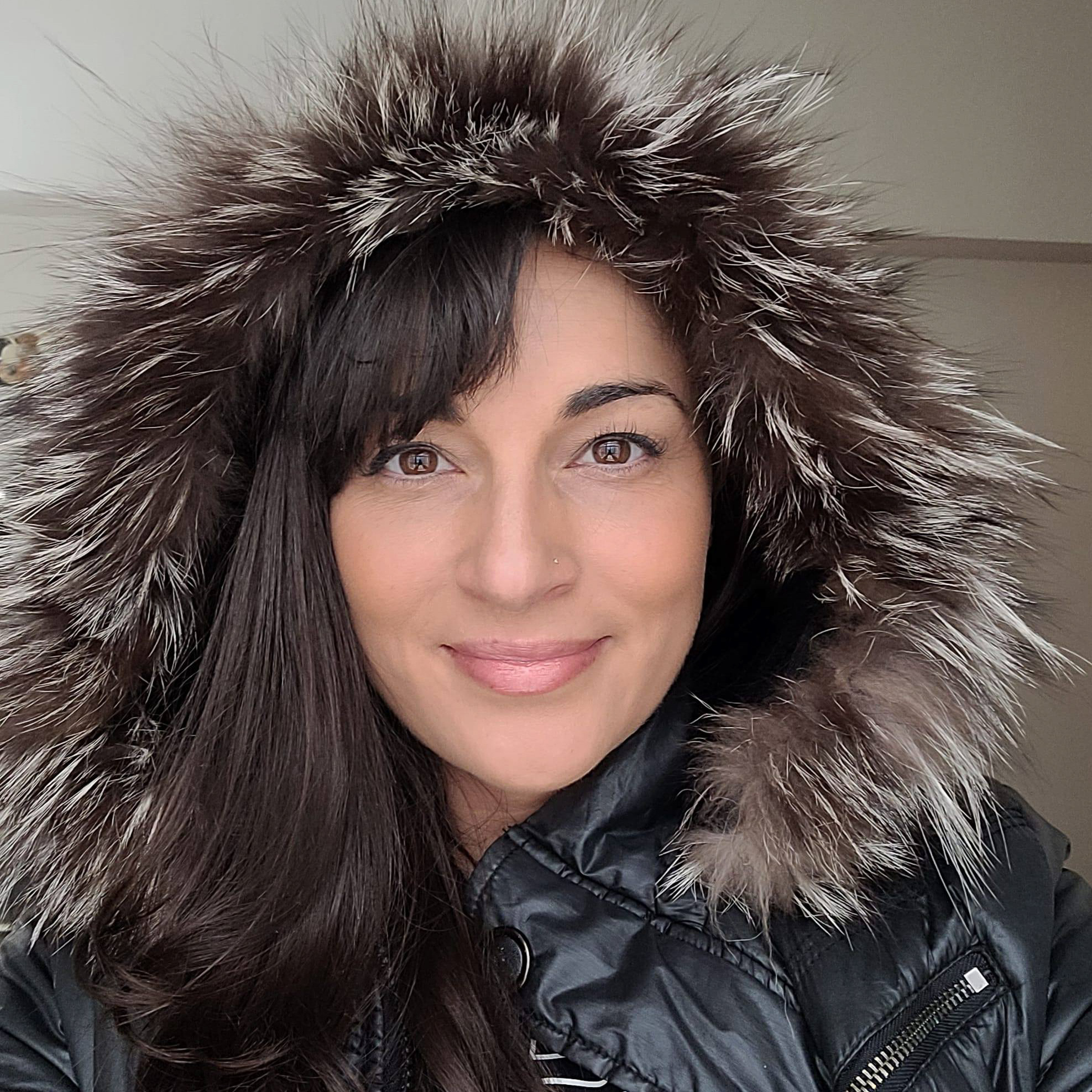 Lewina has been a survey design and communication expert for nearly ten years, designing survey questionnaires relating to both customer experience and employee experience.
In the context of the SWYK program, she is able to help you design a questionnaire that will motivate potential clients to book a meeting with you, whilst also helping you get the information you need to qualify how good a sales lead they are.
Jamie's focus for everyone at SWYK is to help them to turn their LinkedIn profile into a lead generating phenomenon. Jamie's grown a 6 figure coaching business himself using LinkedIn and has generated nearly £1 million of leads generated for his clients. Jamie's coaching style is fun, engaging and about taking action. So if you want to learn how to use LinkedIn and you also want to have a laugh, come along to Jamie's LinkedIn Clinic!
Over the last 5+ years Brian Mead has worked with 100s of 6, 7, and 8-figure business owners across dozens of different industries.
He's written thousands of ads, 100s of webinars & has helped his clients generate over 8-figures in revenue/profit.
And now it's your turn!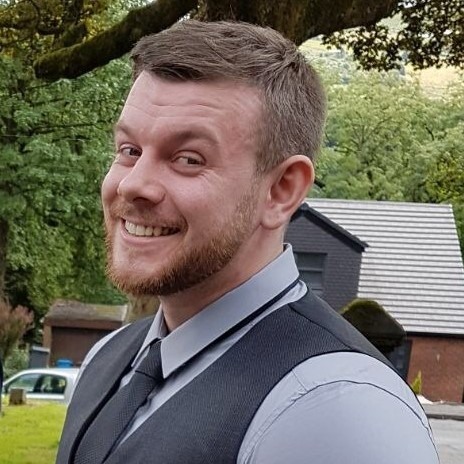 After becoming the director of a struggling engineering business at just 24, Dan decided to learn marketing and sales to bring in more customers.
He then spent the next few years mastering high-ticket copywriting whilst being mentored by some of the best copywriters & marketers in the world (people who have collectively sold over $1 billion in products and services).
He's worked with coaches making as much as $800,000 per month. And he's personally sold more than $200,000 in a single month, using just emails.
For the last 2 years, Dan has helped coaches from all over the world to book more calls, sell more high-ticket programs, and ultimately, create the income and life they want.
Rochelle has experience in bringing exceptional customer service and client success. She started her career in the fast paced medical field before being given an opportunity that turned her head to the online world, and she's never looked back.
For the past 5 years Rochelle has lead a global online support team and created high-end concierge services for online entrepreneurs. She is always happy to help those who are overthinking and overwhelmed, by assisting with narrowing the focus and realigning priorities. Rochelle is dedicated to helping others succeed in making their dreams become reality.
 James was here
Brooke is a life coach, property investor and visual effects artist. Her most recent credits include The Matrix, Bond: No Time To Die and Avengers: Infinity War.
She built her financial freedom from property investing where she is now able to dip in and out of film work and pursue her passion of helping others live their best lives through holistic life coaching.
Whether it's through life coaching, property investing or film work Brooke loves helping people reach their personal and professional goals. Brooke now lives in Barbados half the year whilst growing her coaching business with SWYK.
Alok is an Internet Marketer & Marketing Automation Expert.
He's been an Internet Marketer for the last 7 years and started his journey through podcast marketing before adapting his strategies to include all the latest mediums, including podcasting, Instagram, Messenger bots and Social Media.
He has been a Coach & Consultant for last 3 years and is also the founder of several automation tools such as Social Lead Connector, Business Lead Connector, My Messenger CRM and Lead Connector HUB.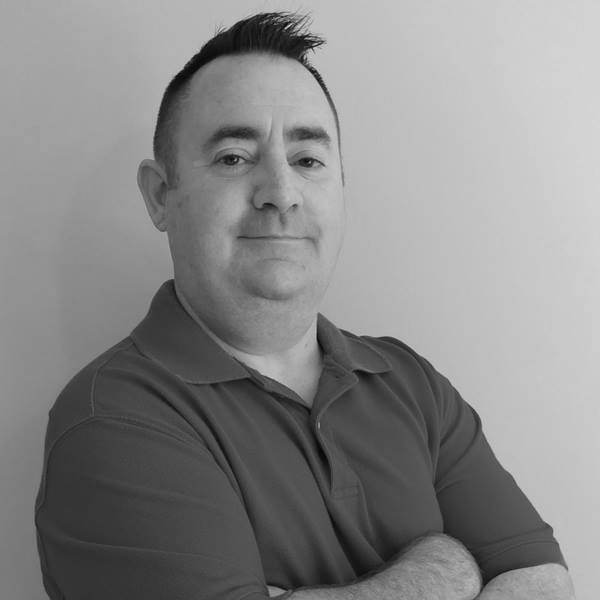 Pat is a Digital Marketer & Marketing Automation Expert.
Originally a mechanical engineer by training, Pat has over 20 years' experience in software development and 7 years in digital marketing.
More recently, Pat has served as an agency consultant for the past 2 years where he has developed multiple successful business automation systems for agencies and their clients.
Meet Your SWYK Advisors & Support
Rick is really happy to be a part of the Sell What You Know™ team, having major experience in the film and TV industry internationally, and loves helping people with how to efficiently take their skills and ideas online and to the next level.
Rick is a coach and has his own program which he runs alongside the time he spends helping us at SWYK.
As a previous client, Rick also knows our program inside out, and is great at helping people to figure out the right path for them.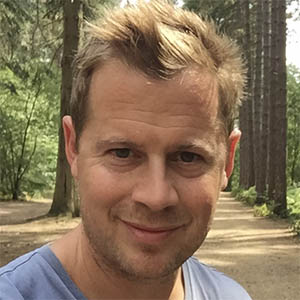 James is an experienced and qualified consultant. He is a highly experienced business professional with 12 years of working with investment banks and technology delivering needs based solutions as a senior consultant/client management expert.
James has also previously run his own successful enterprises and is passionate about uncovering potential and delivering value.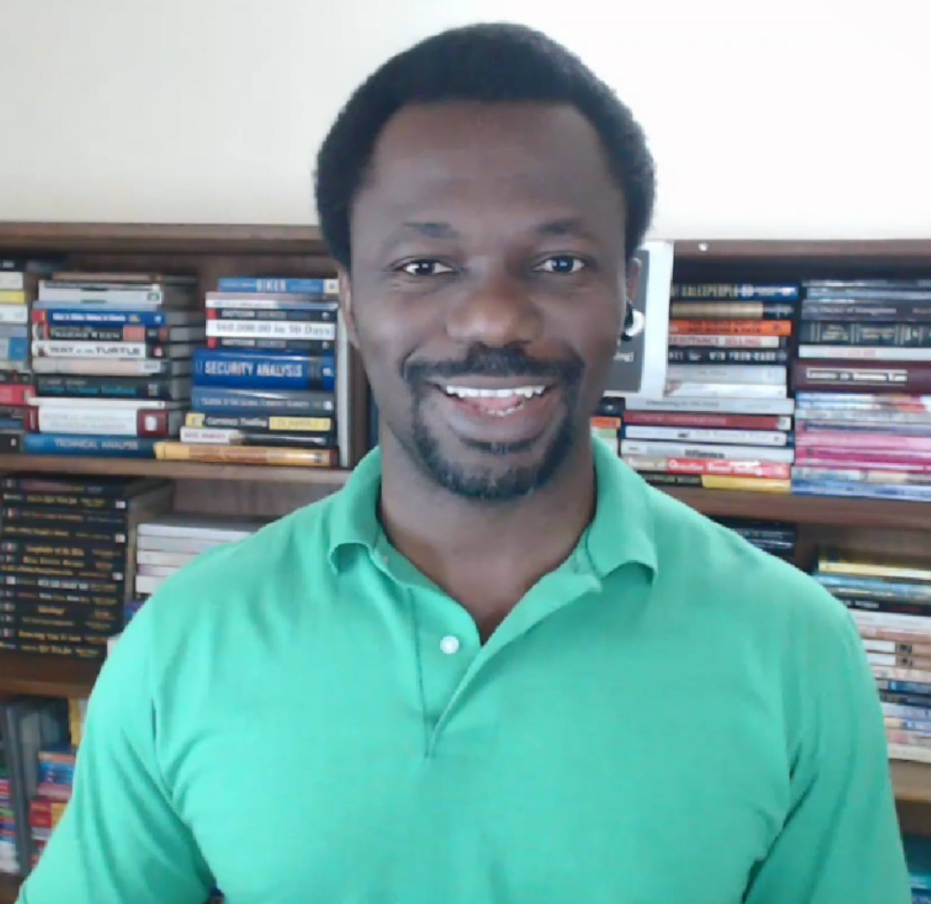 Sam Urubusi is a certified Solution-Focused Transformation Coach. He worked in the Energy industry for 18years, helping professionals clarify and achieve their personal goals while delivering on business outcomes.
The desire for flexibility and freedom drew him into the Digital Marketing space where over the past 10 years, he has worked with clients internationally as a traffic and business coach helping them get started online.
An avid learner, his singular addiction in life is exploring ways to become the best version of himself and to share the strategies discovered with others.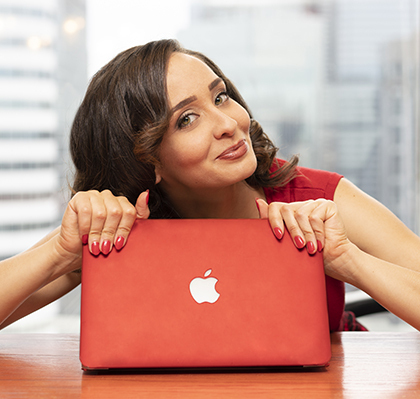 Sharon Zehavi is an international branding & marketing strategist and the founder of Sex Up Your Brand & My Start-Up Accelerator, helping small businesses and start-ups to get the exposure they need to succeed.
She is an award-winning international speaker and has shared the stage with people like Vince Vaughn, Jason Alexander, Brooke Shields, Jay Abraham, and more. She has over 15 years of experience in marketing and advertising across the globe, starting in Israel, going through Europe and SA, and all the way to North America. Sharon is a best selling author, TV host, and female-empowerment keynote speaker.
Darren Sassienie has over 20 years of experience in Marketing, business growth & Coaching. He has advised highly successful billion £ FTSE100 CEO's and their senior leadership teams.  Darren left the corporate world to pursue his own dreams and has helped multi-million-pound start-up & scale-up founders as well as helping those who are just starting out to also become profitable and successful.
Darren is a speaker, has been featured on panels, TV, radio & in the media. He loves travelling and has visited/worked in over 40 countries. He has also judged the UK's most successful companies alongside 19 OBE's, CBE's & MBE's awarded by the queen. In addition to working as a Coach for Sell What You Know™ Darren also Coaches clients privately 1:1 (from all over the world) who want to achieve more from their life at the highest level.
He's passionate about philanthropy and gains tremendous pleasure from helping people to get unstuck so that they are finally able to unlock and achieve their full potential in life-giving them a true sense of purpose, meaning and fulfilment with higher levels of confidence and happiness in addition to total freedom in all aspects of their life.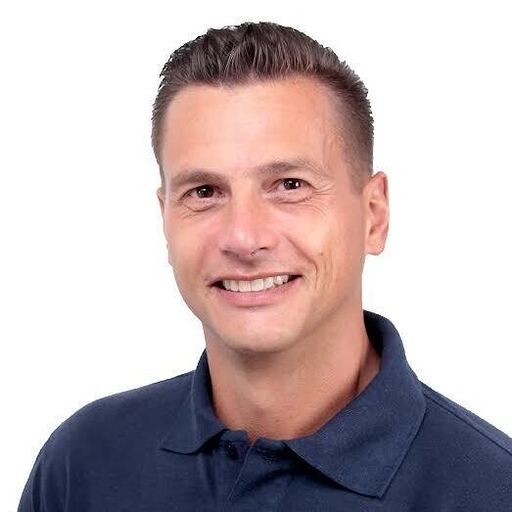 Mathieu grew up between France and Germany. He started his career in London, in Investment Banking. After 10 years in Banking, Mathieu lost touch with himself and after a breakdown, decided to redesign his life. He left his comfortable position in London behind and decided to start all over again in Guatemala.
Mathieu has now been working in the digital marketing/sales space for the last 3 years.
Apart from supporting our clients as an Advisor, Mathieu is passionate about Jungian Psychology, Muay Thai and coffee. He is also a professional photographer, specialising in architecture/interiorism and documentaries.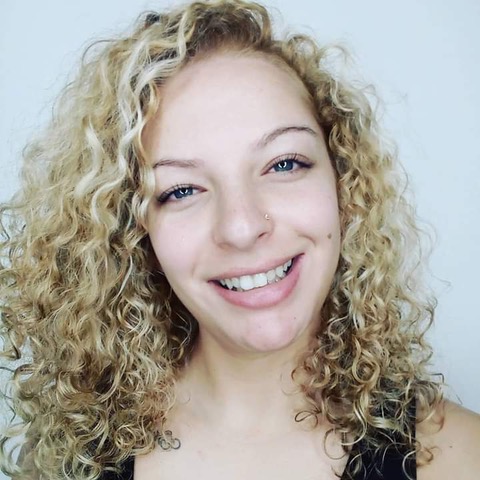 Amie is our PA who is always busy behind the scenes making sure everything is working, and keeping Alex sane. We don't know what we would do without her! 
She is a professionally trained Dancer and Holistic therapist with many years of experience performing and teaching around the world and here in the UK. 
She is passionate about helping people achieve their goals, while working on her own projects.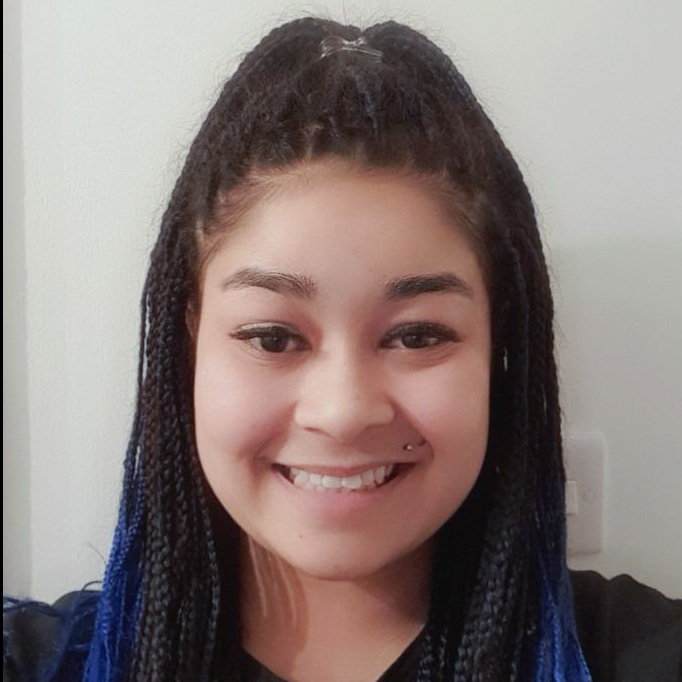 Sasha is one of our Support Specialists. Before joining the team she worked in childcare where she completed her level 3.
She absolutely loves making a difference to people's lives especially helping children develop life skills and grow into amazing humans. 
She loves this job as it lets her help people achieve their goals and ambitions and accomplish their dreams. She has been really excited to join us as part of the team.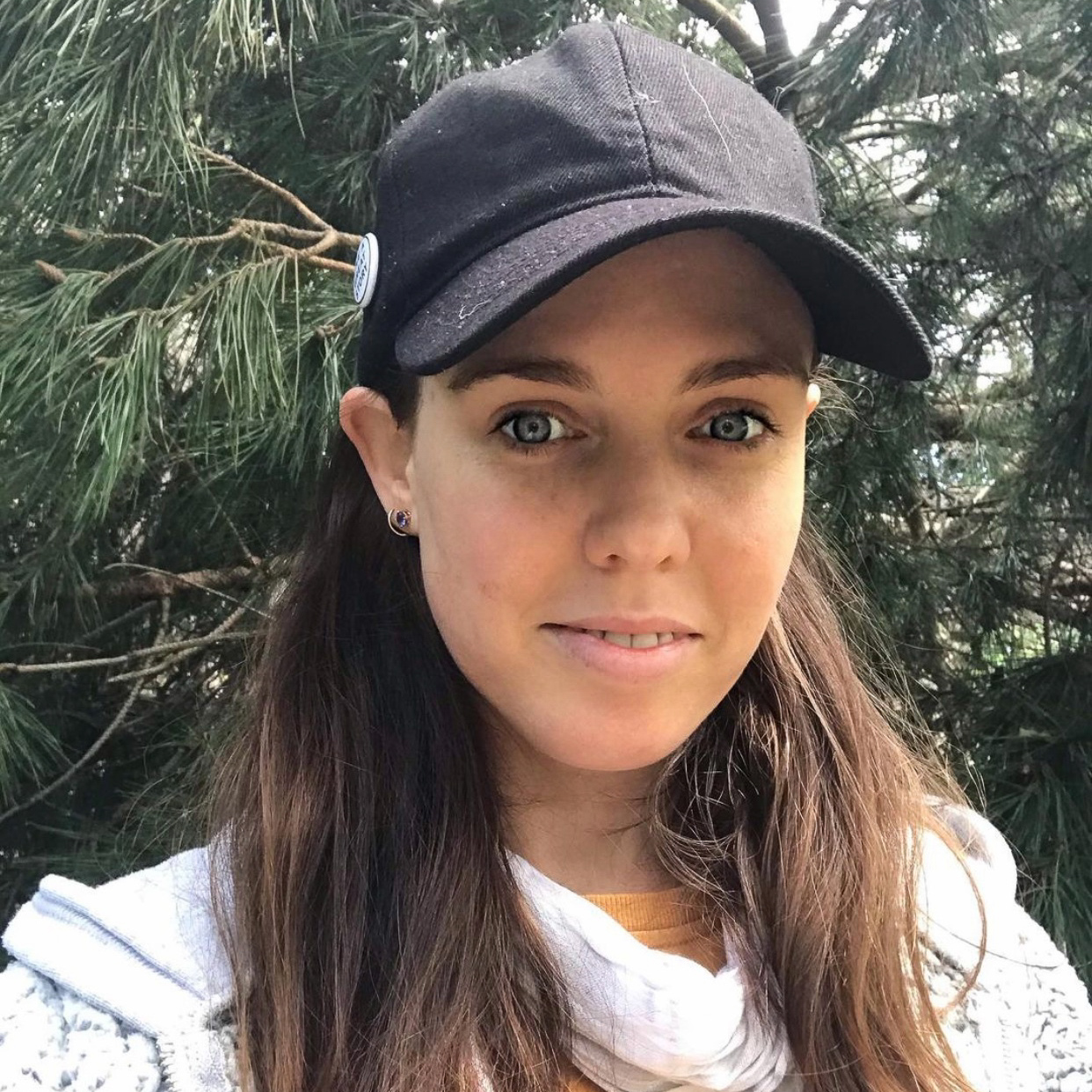 Taryn began her career working as a professionally trained Cordon Bleu chef and events coordinator. In search of a freedom-based lifestyle, she then took her creative skills and work ethic and moved into the world of online coaching. In the time since, she has supported coaches with everything from video editing and content creation to call setting and any other tasks are thrown her way, while still furthering her knowledge in food and nutrition.
When she is not supporting coaches, you'll find her creating something new, whether it's a delicious and nutritious meal or a beautiful painting. Taryn considers herself a life-long learner and adventure seeker.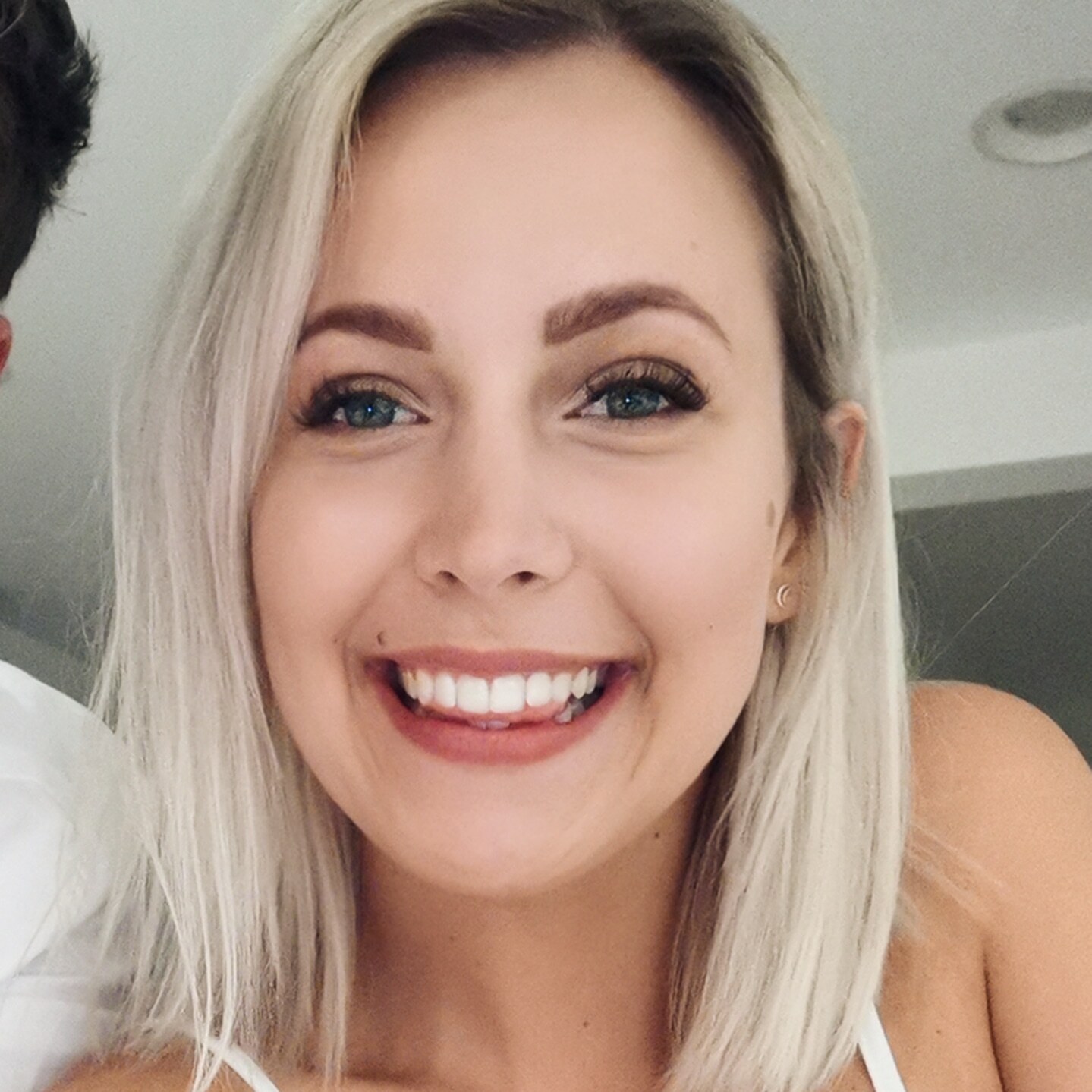 Adrianna has recently finished her Masters in Audiovisual and Literary Translation and has completed her Bachelor's degree in Hispanic Studies with a year abroad in Madrid.
She loves to travel and meet new people and languages are her passion.